MY FASHION WISH LIST
We all have a few pieces we wish we could add to our wardrobe if our accounts were fatter . For people like me who document everything, it just makes sense to have a list of the items we wish we could purchase. It's my birthday next month, so this is with hope that Santa comes through (wink wink).
THE NACK ARMY MIDI DRESS
I am in love with this dress because of its simplicity . knowing it can be transformed into just about anything with the right accessories makes it a lot more beautiful.
SHOP NOW AT www.garmspot.com
2. 87 ORIGINS LACE DRESS
This dress is perfect for that dinner date or movie premiere, just name it. It is definitely a collectible.
ON SALE NOW AT    www.garmspot.com
3. MARIEED WINA RED BOTTOM
Puhleaseeee what girl doesn't want red bottoms? Okay I can't exactly walk around with shoes this high YET, but I definitely want them in my shoe rack you know to feel fulfilled (lol) . Please allow me be vain in peace.
4. AQUA7 PLAYSUIT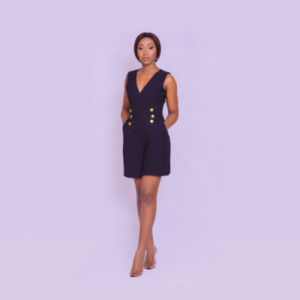 For those cool evenings or hot afternoons when I am feeling sexy and in the mood to show off my straight legs *crickets*, okay maybe they are not so straight. I will flaunt them regardless because this playsuit already gives you all the confidence and its up to you to own it sis!
SHOP NOW AT www.garmspot.com
5. THE LOVE GAME DRESS
What is not to love? You can wear it just about anywhere and still be super comfortable.
SHOP NOW AT  www.garmspot.com
6. SPIRAL ESPADRILLES BY TOLU DENIM
If you like comfort as much as I do , you will definitely love these shoes. They are so easy to wear and super comfy too.
SHOP NOW AT www.garmspot.com
7. ORIKI MINT SUGAR SCRUB
Oh you thought this was all about was all about clothes? Skin care is just as important as what you wear because your clothes might be pretty but does your skin compliment that? That's why I am starting a better skincare routine with ORIKI mint sugar scrub.  I will definitely update you on my journey.
SHOP NOW AT  www.garmspot.com
8. SHEA TRIBE HERBAL CRAFT OIL
Moisturising is also a delicate part of skincare and SHEA TRIBE has one of the best moisturising oils in Nigeria at the moment so it's no surprise this item is on my list as well.
SHOP NOW AT  www.garmspot.com
9. DETAIL AFRICA FOME BRIEFCASE
In this new phase of my life, I am trying to look classy and this briefcase is definitely a fashion statement and a half.  The quality leather, the professional, sleek & sexy look it gives etc. It's just a SPEC.
SHOP NOW AT  www.garmspot.com